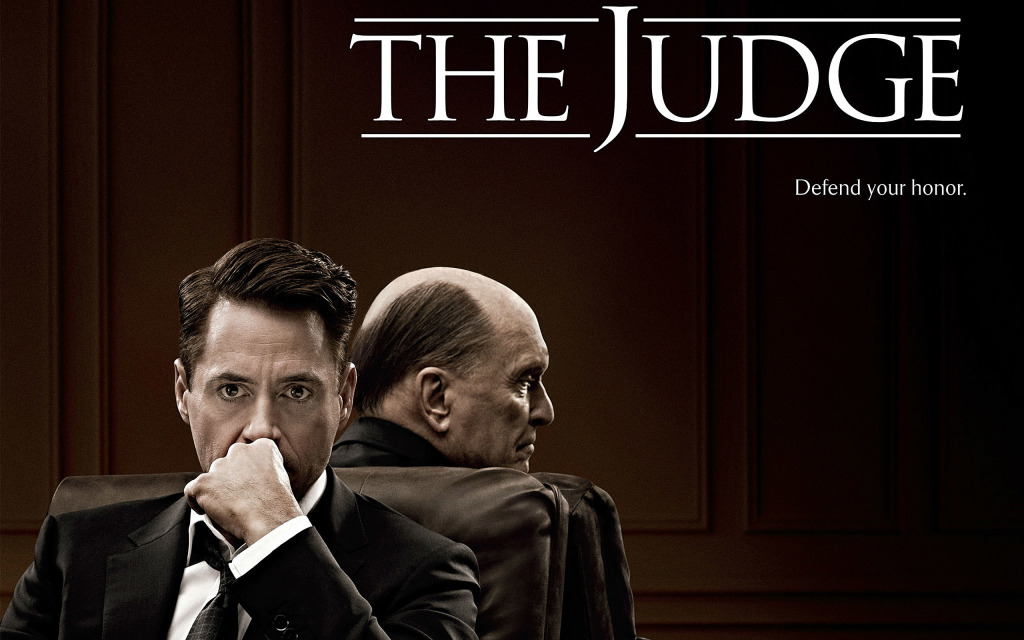 The Judge R 2014 ‧ Comedy-drama/Drama ‧ 2h 21m
Over the weekend I saw "The Judge" starring Robert Downey Jr., and Robert Duvall. Robert Downey Jr. plays a successful lawyer named Hank that returns to his hometown for his mother's funeral and then discovers that his estranged father, the town's judge, is suspected of murder. He sets out to discover the truth and along the way reconnects with the family he walked away from years before.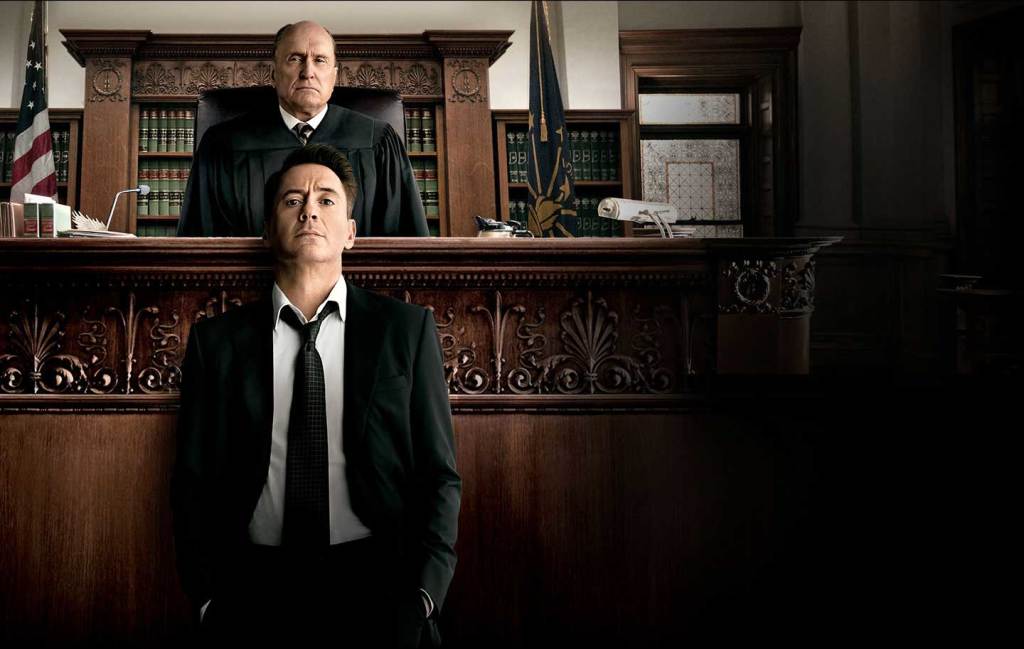 When I first learned that I was going to be seeing a courtroom drama directed by David Dobkin, I was very concerned, as this is the man responsible for giving us "Fred Claus" and "Mr. Woodcock".  However, I was pleasantly surprised. The script offers nothing new, but David Dobkin, Nick Schenk and Bill Dubuque did a nice job overall and they gave us a satisfying ending.
Watching Robert Downey Jr. and Robert Duvall chew up the scenes was really delightful! The tension between the father and son was so thick you could cut it with a knife. I give all the credit to Downey and Duvall's performances and the rest of cast did a good job too. Most of the comic relief was between Robert Downey Jr. and Dax Shepard, along with the sharp witty dialogue that comes from Downey's character.
The film is more about putting Hank's relationship with his father on trial than the murder case itself. If you are looking for a compelling courtroom drama, I would not recommend this movie. But if you are looking for a solid film about the importance of family, then this picture is for you. B-
Written by: Jeremiah Panhorst Edited by: Rachel Panhorst
Release date: October 10, 2014 (USA)
Director: David Dobkin
Music composed by: Thomas Newman
Producers: David Gambino, Susan Downey, David Dobkin
Screenplay: Nick Schenk, Bill Dubuque