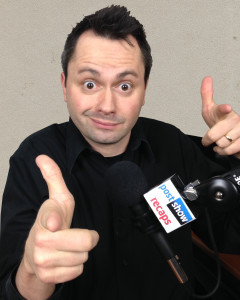 Jeremiah Panhorst:  Jeremiah is a husband, father, and podcaster. He has viewed more television than should be allowed, and enjoys talking about it. This is the home of his personal podcast and blog.
Podcast History: During the excitement for the television show "Lost", he found a new love for TV-based podcasting. After being a guest on "The Fringe Podcast" in 2010, he decided to start his own podcast that was dedicated to Mad Men. Nearly 4 years later he has successfully built up a community of people who love talking about Mad Men. During this time he teamed up with fellow podcaster and friend Christopher Titchenal and started a TV & film podcast called "What To Watch Podcast". He has been a guest many times discussing Mad Men and Survivor on "Rob Has A Podcast", and more recently he was invited to do work on "Post Show Recaps". Jeremiah lives with his wife and children in the Saint Louis, Missouri region, and works in the printing industry.
Follow Jeremiah on Twitter @jpanhorst.