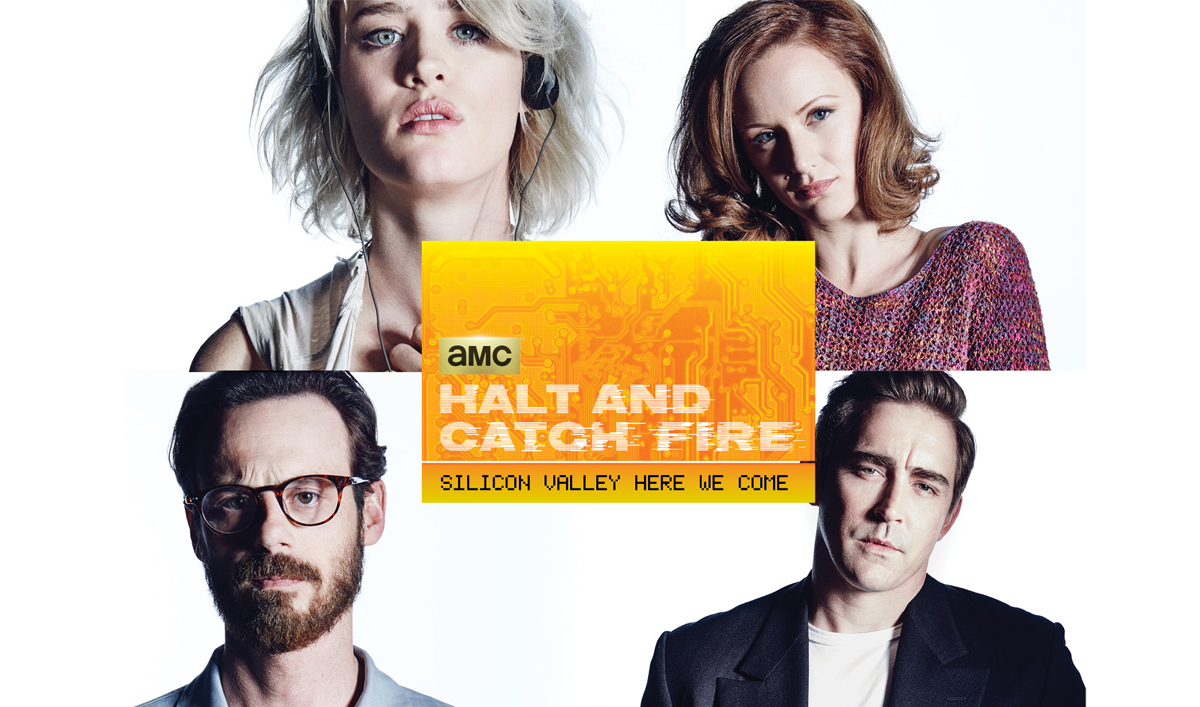 Halt and Catch Fire has quickly become a must-watch drama on the AMC network. The series is set in the Silicon Prairie of Texas, starting in 1983, and depicts a fictionalized insider's view of the personal computer revolution. The third season of this period drama series, which was created by Christopher Cantwell and Christopher C. Rogers, premiers tomorrow night on the AMC network.
The first season starts off a little slow. It tries so hard creatively to copy other shows, struggling to create a unique plot.  But by the end of the second season it develops into a well-rounded narrative that holds it's own. Driven by the strong performances of its leading characters, the show has survived. Thankfully the show is on AMC, a network that wisely gives its shows a place to live as it blossoms into something special.
There are many reasons to give Halt and Catch Fire a look. I have mapped out the top 5 reasons why:
5 – The Time Period
The 1980s was an exciting time in the computer business. The technology developed during this time period pushed us into this tech driven world we live in today. Halt and Catch Fire does a great job placing us in that world. The show is clearly influenced by tech giants like Steve Jobs Steve Wozniak and Bill Gates. It really gives off the type of tone and look that you would expect for this time. The attention to details with the technology is right on par. It certainly makes for interesting television as we get to sit back and watch this unfold.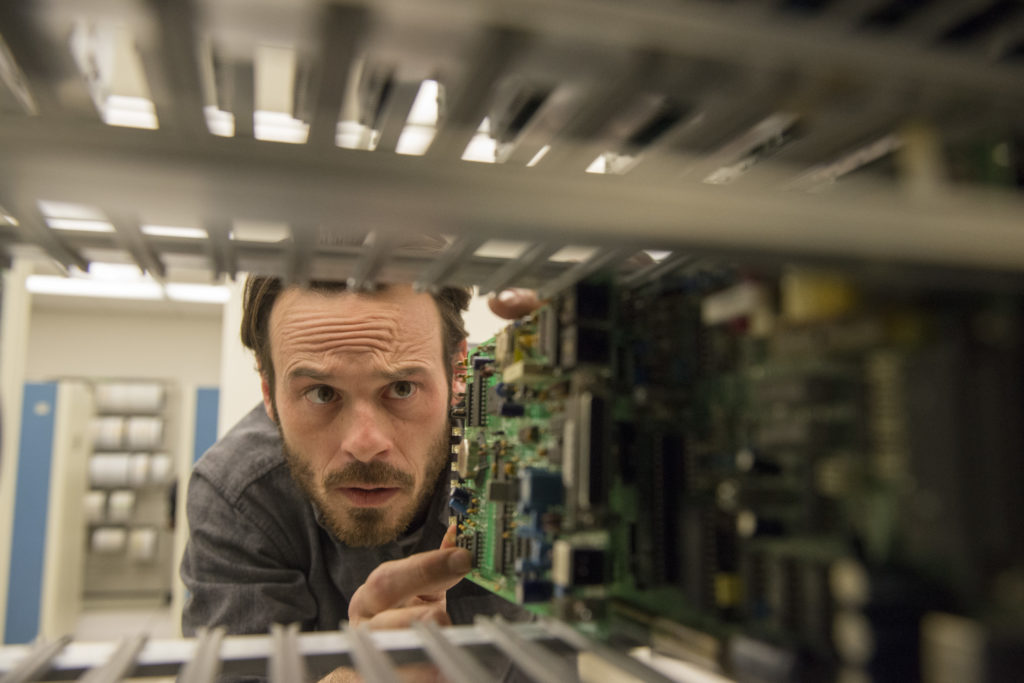 4- Unpredictability   
This show does a nice job developing its characters throughout the first two seasons. It does this by constantly changing the environment in which the characters live. I never know what to expect next when watching each episode. The writers are willing to take chances and see what develops. Many times this can fail in television series, but this show makes it work!
3- Lee Pace
I think Lee Pace has really come into his own over the last few years. In Halt and Catch Fire he plays one of the leading male roles named Joe MacMillan. The character starts off as more of a charming anti-hero, but now you can say he is a full on antagonist. I have grown to love Joe MacMillan, but I am one to gravitate to the villains. During the first two seasons we watch Lee Pace's character Joe MacMillan and Scoot McNairy's character Gordon Clark go through a rocky relationship… one that feels a lot like the real life relationship between tech leaders Steve Wozniak and Steve Jobs. You cannot help but be captivated by Lee's performance in every scene.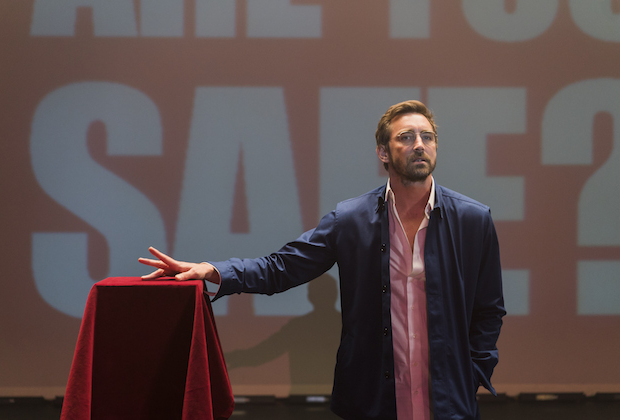 2- Writing
Ever show needs good writing to survive in this climate of superior television. This golden age is blessed with many writers and Halt and Catch Fire have quite a few on staff. Christopher Cantwell and Christopher Rogers do the majority of the writing. Both of them are new to the business, but have shown they know what they're doing. It will be fascinating to see what they have in store for the upcoming season.
1- Leading Ladies
Not every drama on television can say they have interesting and exciting leading women driving the show. Halt and Catch Fire was gifted with two. I cannot say enough about Mackenzie Davis as Cameron Howe and Kerry Bishé as Donna Clark. Mackenzie's character Cameron starts off with a bang, the kind of character that you pay more attention to when she is on the screen. Kerry's character Donna has a slower burn, but develops into something special by the end of season two. I expect things to continue in the next season.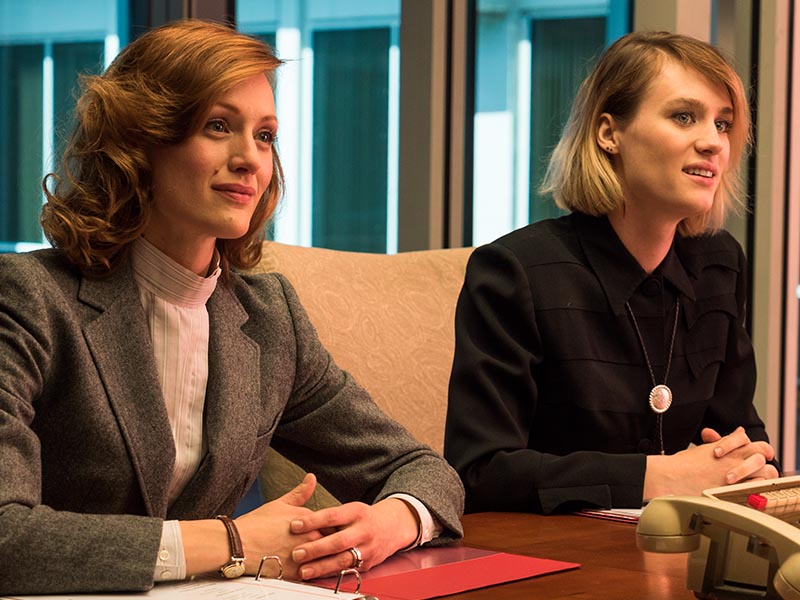 Halt and Catch Fire may not be for everyone. But if you are looking for a new outstanding drama to watch, then look no further than this show. Seasons 1-2 can be found on Netflix, and season 3 airs on the AMC network on Tuesday nights at 9/8c.